Student Community & Leadership Development (SCLD) would like to invite you to attend the York University's LeaderShape Institute 2018.
We are thrilled to partner once again with LeaderShape to bring the Institute to YorkU! The Institute includes six intense days of dialogue and interactive self-discovery in a supportive learning community.
The LeaderShape Institute challenges participants to lead with integrity, while working towards a vision grounded in their deepest values. Participants explore not only what they want to do, but who they want to be.
YorkU LeaderShape Institute 2018 will be held inclusively from
Sunday, October 7 to Friday, October 12, 2018.
Applications for the 2018 session are now closed.
If you are a sponsored student & have not yet filled out an application, please email Urshian at urshkhal@yorku.ca for an application link.

If you would like to find out more about the LeaderShape Institute
and its history, please visit their website.
All applicable costs (including all program costs, transportation, accommodations and meals) will be provided through the generous support of campus and community partners.
It is FREE for students to attend the LeaderShape Institute at York University.
Additional Information:
- Location of the off-campus retreat centre will be
confirmed to successful applicants.
- Transportation, accommodations and meals during the institute are provided
- Sixty (60) participants will be invited to attend in total.
- Successful applicants are required to sign a participation
agreement prior to attending the retreat.
- A complete itinerary will be made available to
all successful applicants.
- Due to the nature and location of the retreat, participants must be
available to attend all scheduled days.
-Applications are open to all York U Undergrad or Graduate students, however, preference will be given to returning students.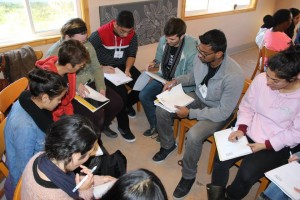 Please feel free to email Urshian at urshkhal@yorku.ca,
if you have any questions.