The mission of Student Leadership and Development is to provide learning experiences that reflect the values of leadership for social change in order to cultivate collaborative and socially responsible change agents.
The vision of Student Leadership program is to promote an engaged York community who challenge preconceived notions of leadership to become everyday leaders.
The goals of the program are rooted in the Social Change Model of Leadership Development. Thus, the program is specifically designed:
1 - To facilitate positive social change at York University or in the community. That is, to   undertake actions that will help the community to function more effectively and humanely.
2 - To enhance student learning and development; more specifically, to develop in each student participant greater:
Self-knowledge - understanding one's talents, values and interests, especially as they relate to leadership.
Leadership Competence - the capacity to mobilize oneself and others to serve and work collaboratively.
The Leadership Program is based on the Social Change Model of Leadership Development (SCM).
SCM is grounded on the following assumptions:
Leadership is socially responsible, it impacts change on behalf of others;
Leadership is collaborative;
Leadership is a process, not a position;
Leadership is inclusive and accessible to all people;
Leadership is values-based;
Community involvement/service is a powerful vehicle for leadership.
This means that leadership is not about position ("manager with a title"). Rather, leaders are those who effectively engage in a process of collaboration with others towards a shared purpose.
Student Leadership programs are based on the Social Change Model of Leadership and reflects the framework's approach to leadership development as a collaborative, values-based process to achieve social change. This model is based on socially responsible leadership practices.
This model focuses on the Seven Cs: citizenship, consciousness, congruence, commitment, collaboration, controversy with civility and common purposes. Students will develop insight into different approaches to change while recognizing the strength in working with others who also want to affect change.
Leaders can learn more about this model through the Certificate in Social Change Leadership.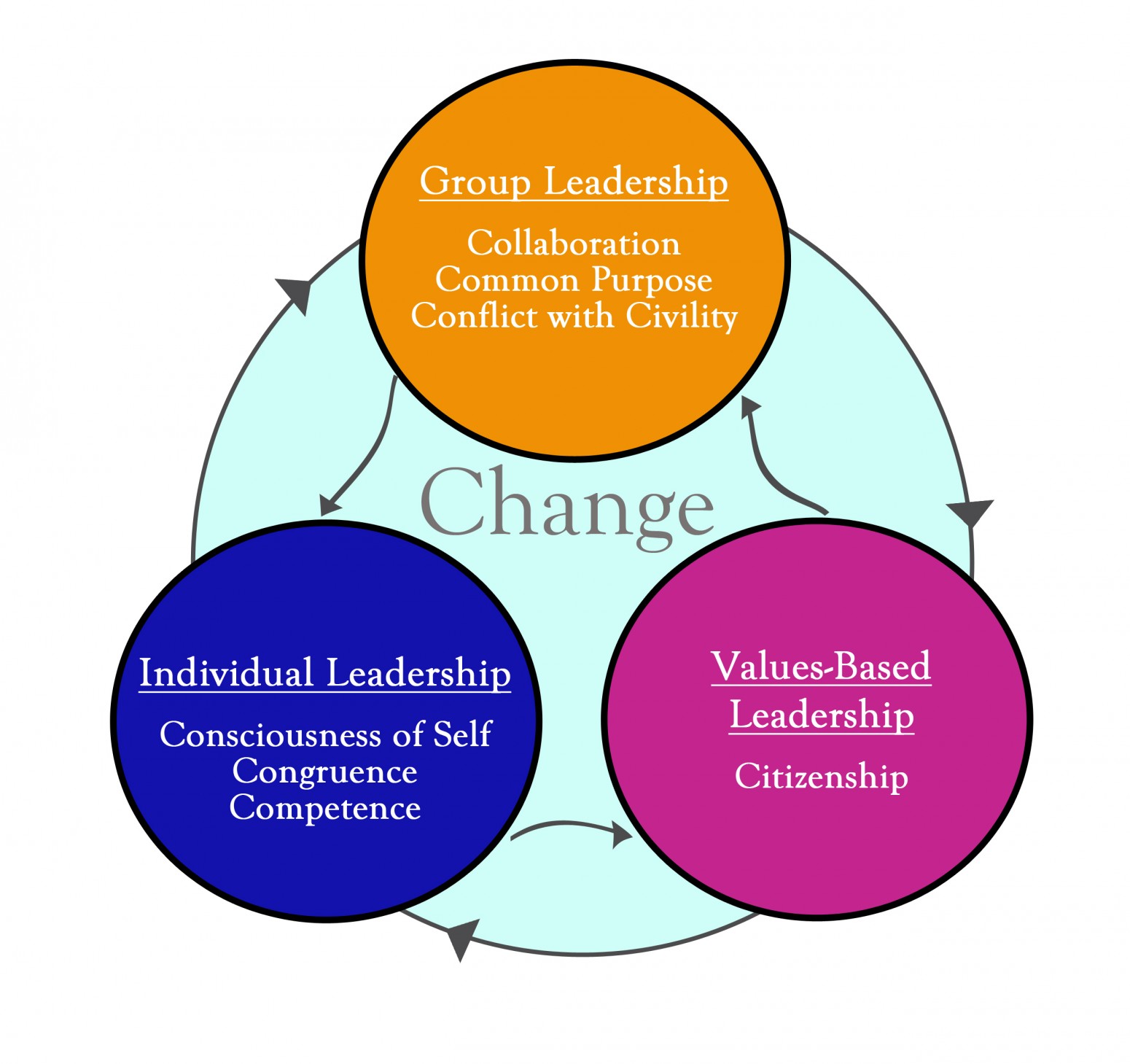 The Social Change Model of Leadership